Welcome to project LIB(e)RO!
Helping minor refugees getting started in Europe, learning a new language and finding their own way in a new social and cultural context – this is the aim of setting-up an e-learning-platform within project LIB(e)RO.
To further the integration of minor refugees, the project partners from Austria, Germany and Greece aim at making use of the potential of libraries as socially inclusive learning spaces, which provide ideal conditions for language acquisition as well as intercultural understanding.

On the following pages you will be able to find further information about the structure of this website and how to navigate through it, about the project itself as well as about the project partners.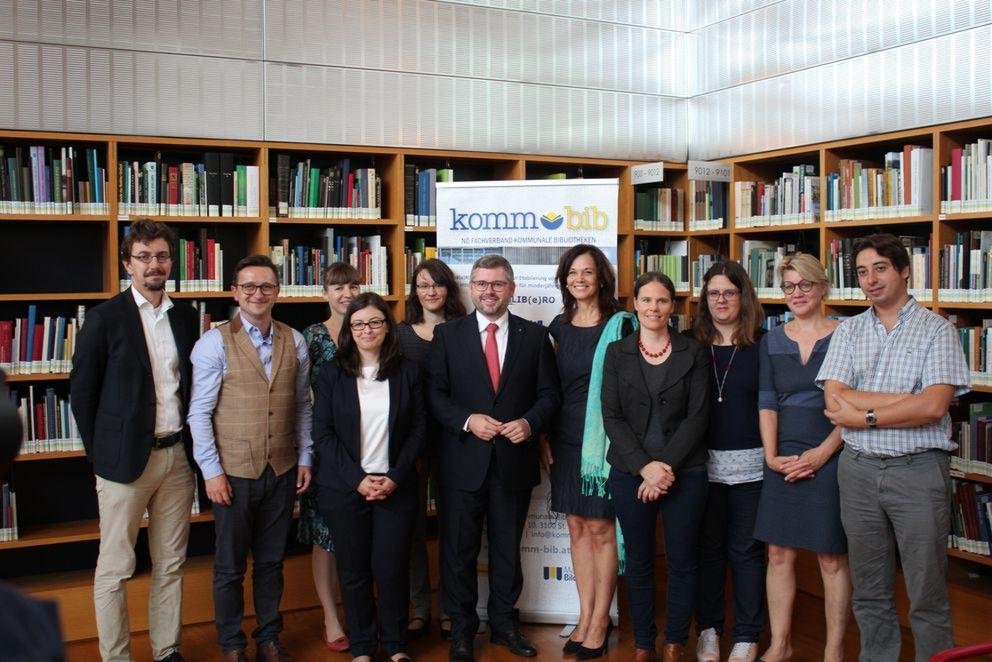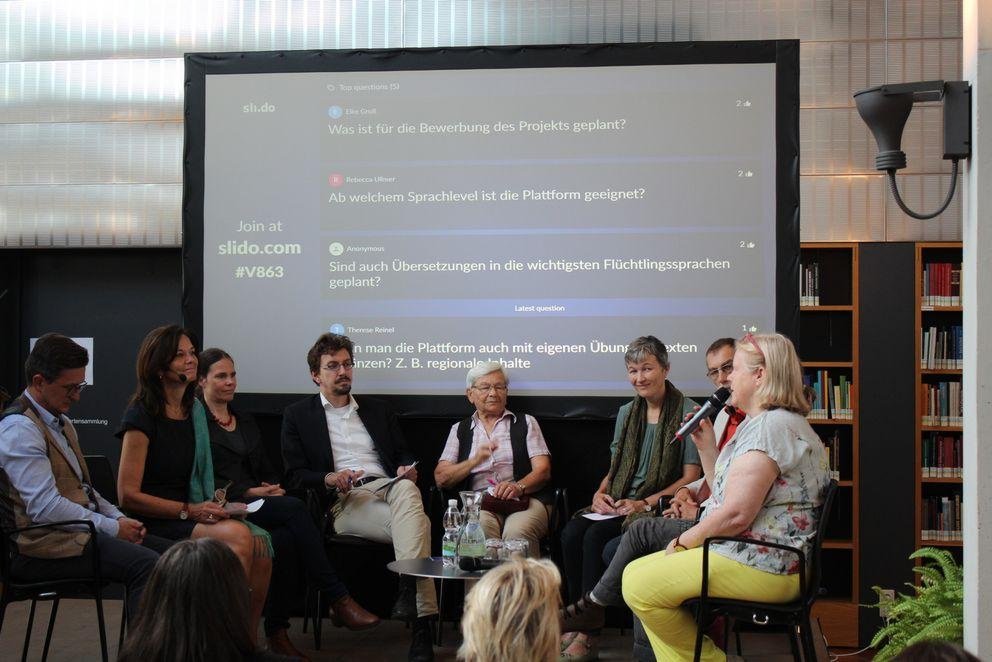 Final meeting of the project partners and official presentation of the eLearning platform: Almost two years after the kick-off, the LIB(e)RO project partners met for the last time on 20th September, 2018. The LIB(e)RO eLearning platform then was officially presented during our event at the library of St. Pölten on 21st September. The event was opened with some introductory remarks by our project coordinator Dr. Filiz Keser Aschenberger (Danube University Krems), our host Ursula Liebmann (komm.bib) and Landesrat Ludwig Schleritzko. The platform itself was presented by Marielle Ratter (University of Passau), who introduced the audience to the structure of the platform and the technical aspects of using LIB(e)RO. After a short coffee break, the possible uses and the future of LIB(e)RO were
the subject of a discussion between the project partners, participants from the testing and the audience.

LIB(e)RO in action: Under the headline "Inclusion and Exclusion, Resources for Educational Resource" researchers came together this September in Bolzano, Italy, during the ECER conference organised by EERA - European Educational Research Association. The LIB(e)RO team were represented by our coordinator Filiz Keser Aschenberger, who told an interested audience more about our project and its contribution to the social inclusion of refugees. Find out more: http://www.eera-ecer.de/ecer-2018-bolzano/
LIB(e)RO in action: This August, Katerina Lygnou from National Library of Greece presented LIB(e)RO and our e-Learning platform at the 36th IBBY International Congress. Find out more about the event on the conference website: http://www.ibbycongressathens2018.com/?c=10&lng=1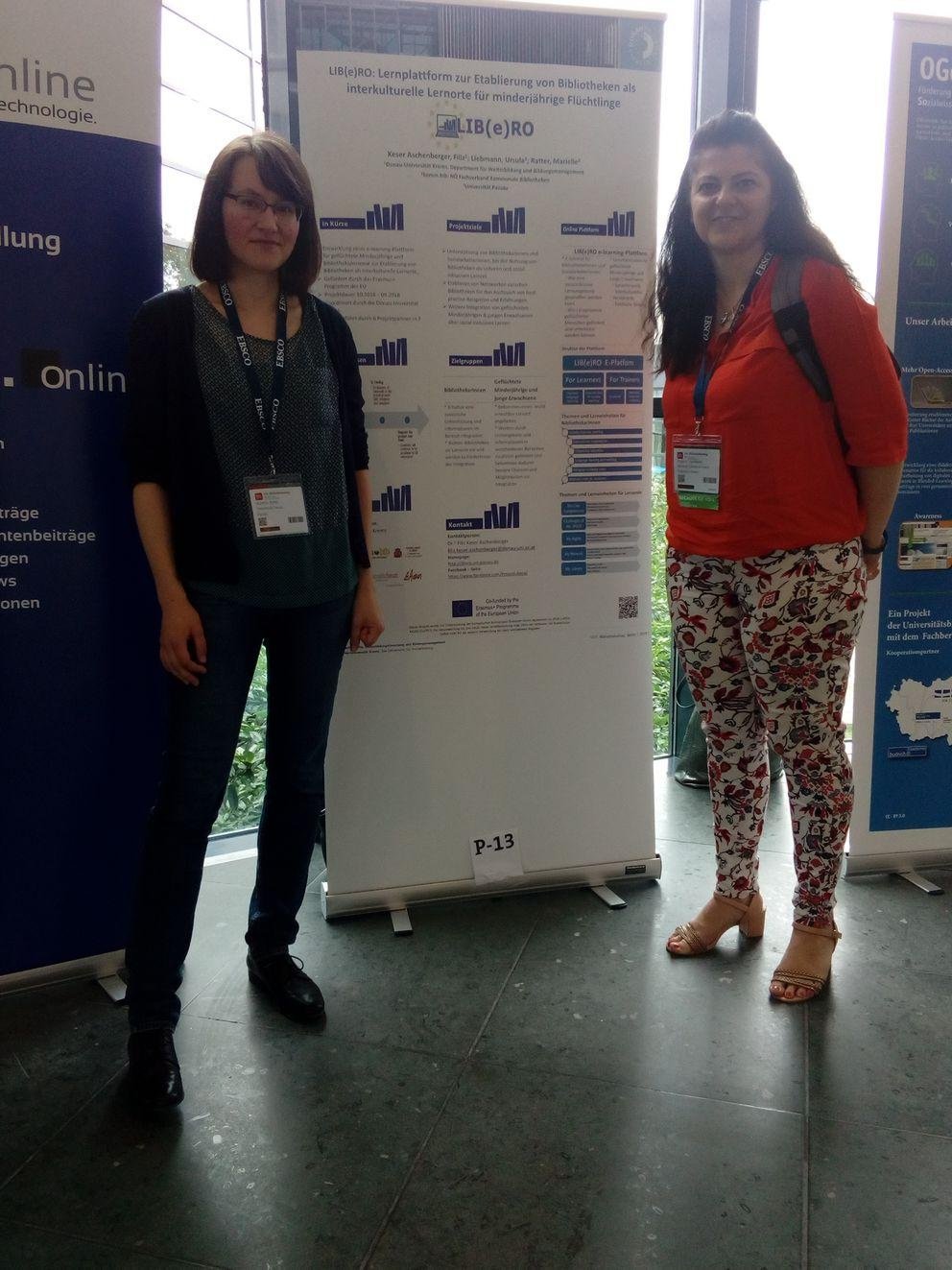 LIB(e)RO in action: On 13th and 14th June LIB(e)RO took part in the Bibliothekartag 2018 in Berlin and presented the project in the frame of the poster sessions. Find out more on the conference's website https://bibliothekartag2018.de/