In our e-tutorial for librarians and social workers you can learn more about the following topics: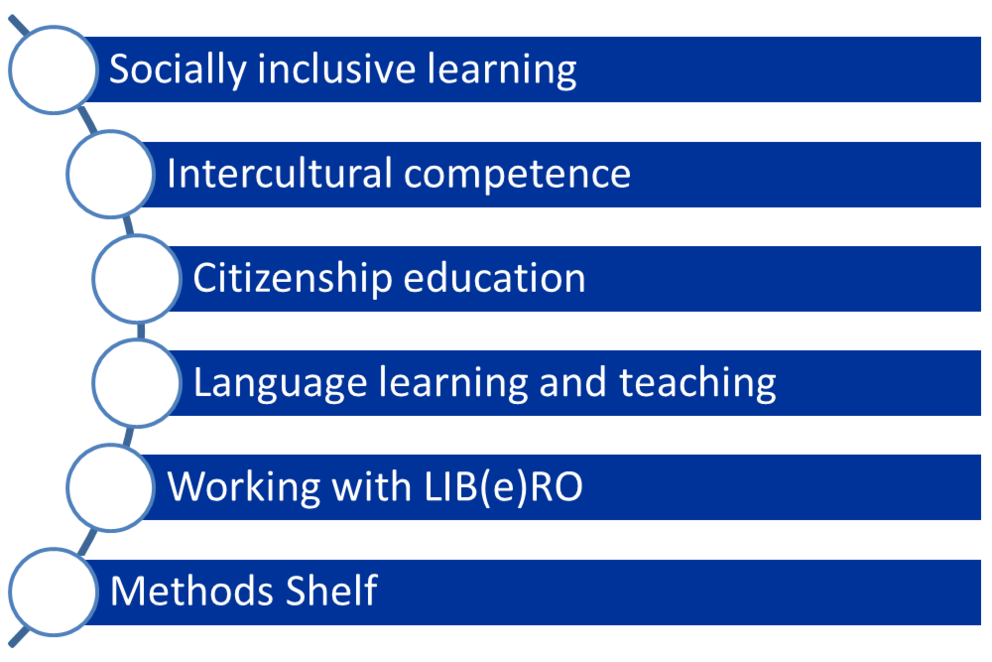 This theme will focus on the basics of socially inclusive learning with some conceptual and theoretical frameworks as well as practical tips and implications about how to create socially inclusive learning spaces and how to promote and guide learning processes of refugees.
Here, the focus will be about understanding interculturalism-multiculturalism and diversity. Based on the Multicultural Library Manifesto published by IFLA and UNESCO we want to support librarians in addressing "their community's unique cultural and linguistic needs through dedicated services and strategies" (Multicultural Library Manifesto, IFLA/UNESCO, 2012, p.2). Thus, in addition to a general theoretical understanding of the basic concepts, principles, hand-on activities and methods will be also provided.
This part of our e-tutorial provides a short introduction into the concept and practice of citizenship education. You will learn about which kind of competences citizenship education seeks to convey, and why it is particular important in the context of the social inclusion of people with a migrant background. The collection of links and some additional documents will provide you with additional information.
Introductory information about second/foreign language learning and teaching will be presented so that librarians have the basic knowledge and skills in order to support learners who use the online platform in their learning process.
This part of the e-tutorial will provide an introduction into the basic structure of our LIB(e)RO learning platform and will explain to you how you can find your way around it.
In the methods' toolkit we provide you with a list of books, sources, exercises, activities, methods and ideas related to themes listed above. You can for example find some interactive methods, which you can use to engage minor and young adult refugees and help them further the civic competences as well as language skills.